As an inbound marketing agency owner or a freelancer, you already know that life would be much harder without the tools we use on a regular basis.
From keyword research to content analysis, from competitor research to on-page and off-page audits, tools can help you do a LOT!
And what I just mentioned is only the tip of the iceberg.
Sure, you might have heard of (and used) Ahrefs and SEMRush, but you do know that they're not the only ones worth your attention, right?
Yes, the choices are plenty in 2020, and if you don't know which inbound marketing tools to pick, you'll be harming yourself and your clients.
The inbound marketing software I'm about to mention here are not only my personal favorites but are also hugely popular due to their unique functionalities.
Let's check them out!
Top 13 inbound marketing tools to try out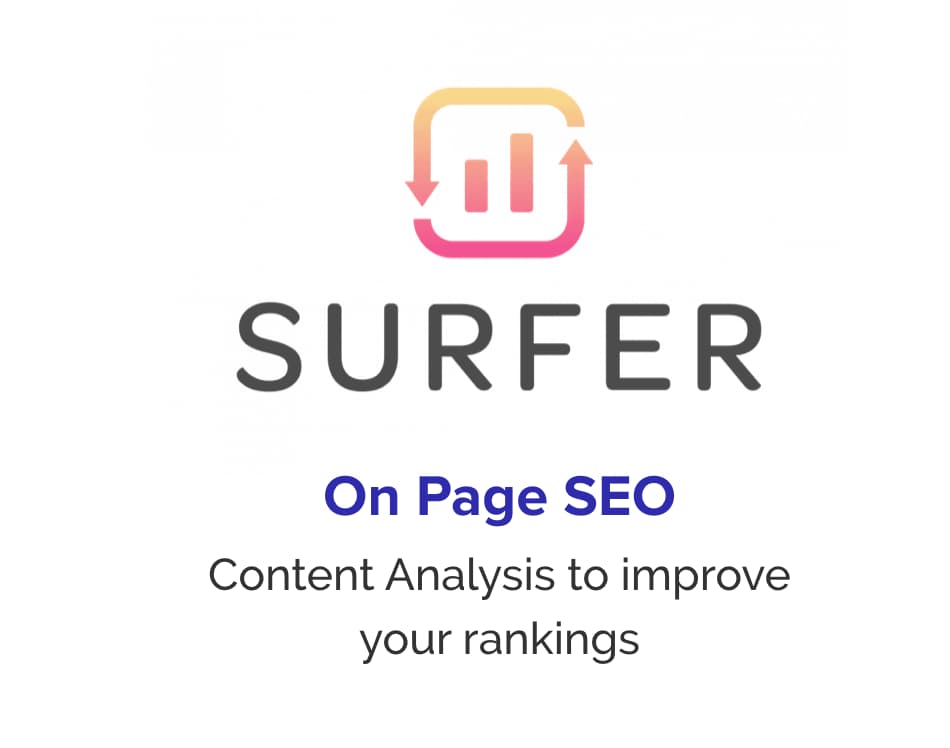 We only recently started using Surfer, and it didn't take long to become one of our absolute favorites!
Since inbound marketing is heavily dependent on content, what better way to kick off this list than picking Surfer as #1?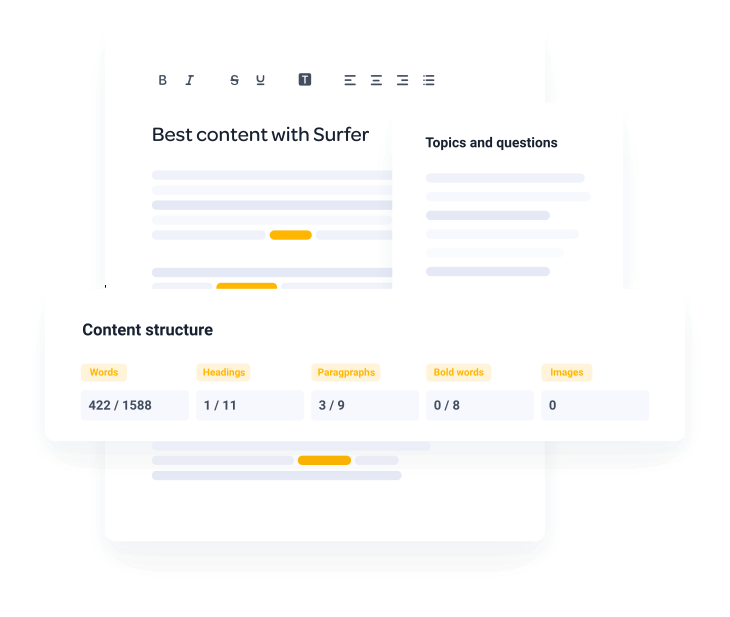 Use
This is an on-page SEO optimization tool that takes a data-driven approach to bring you the best advice possible.
How does it work?
It analyses over 500 ranking factors and gathers data points from the top 50 pages to present a comprehensive list of suggestions you can implement to make your content better.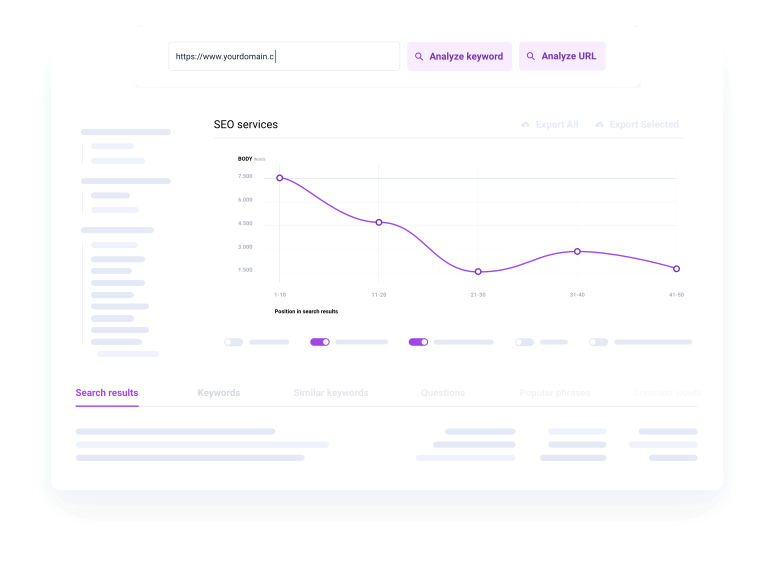 No more wasting dozens of hours visiting your competitors' websites and looking through their content; Surfer SEO does that for you.
All you have to do is write fresh content according to the suggestions or tweak existing ones.
The result? Quick and easy rankings on Google and other search engines.
Want to give it a shot? Get 7-days trial access for only $1.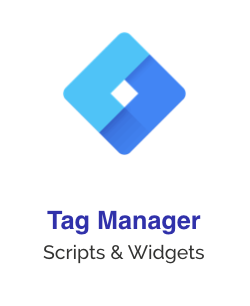 Google Tag Manager (GTM) is a free tool from Google which enables you the opportunity to insert and manage widgets, javascript & HTML codes, scripts & plugins in your website, in a much better & optimal way.
How does it work?
Basically, you have the ability to insert multiple scripts and implement event tracking in a very organised way. You only need to place the Tag Manager snippet once in your website and you're ready! The rest scripts can be managed from GTM.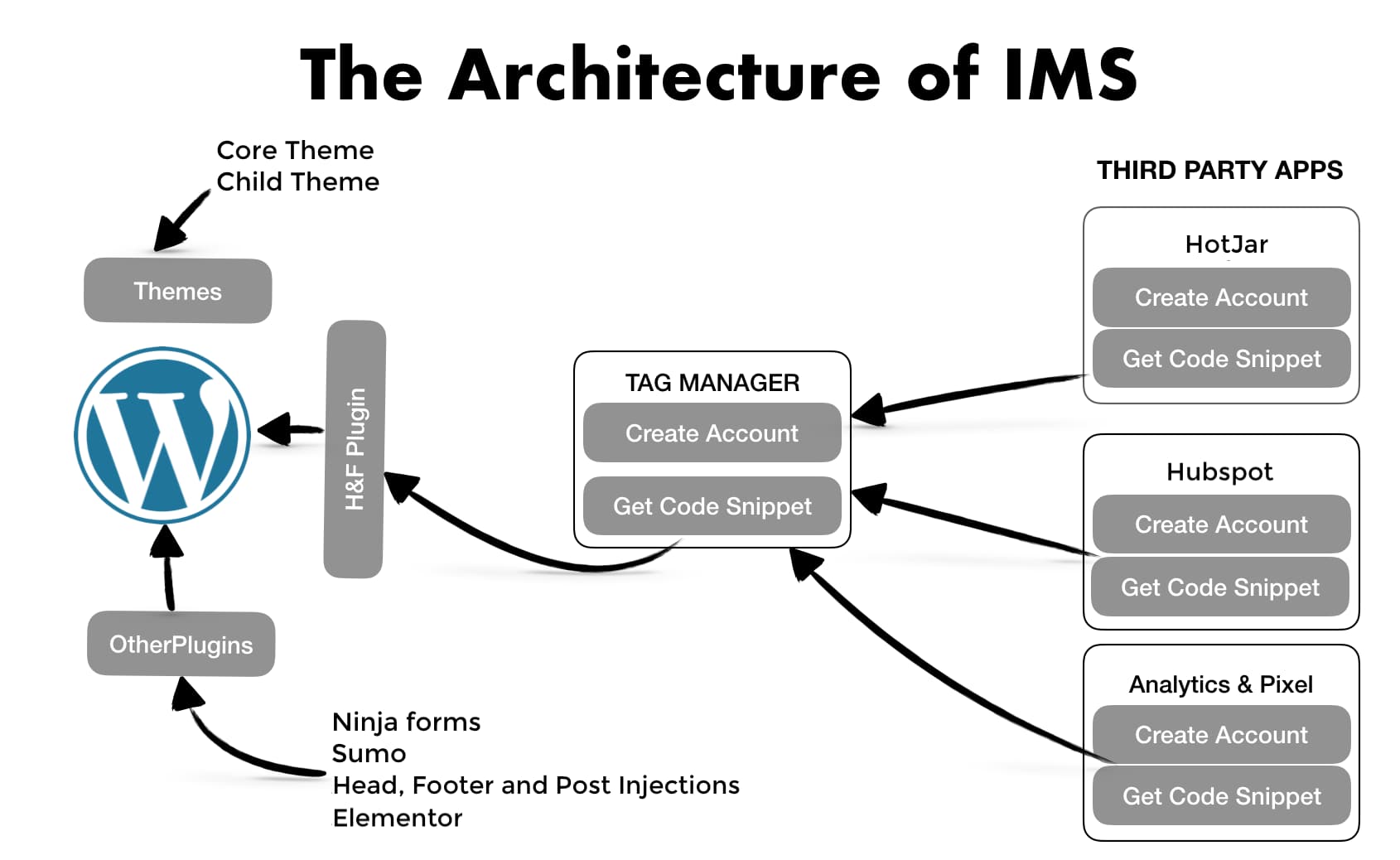 💡 For example you can insert your Google Analytics code or Facebook Pixel in there as well as track buttons and form submissions!
But why?
Use case: Imagine you are just a marketer and need to implement new apps, widgets, scripts etc. to your clients' website. Normally you would have to ask the developer to import these scripts again & again, increasing the time of your work and back & forth communication. But what happens now is that you ask him only once and the rest can be managed by you.
Finally one more advantage is the case of loading speed. Rather than installing 3rd party plugins or custom scripts on the website (thus making it slower), Tag Manager has now the role of running them all in a more natural sequence without further complications.
You can learn more about Google Tag Manager here.
How to Install:
Installation is completed very easily.
Open your account in Google Tag Manager. Upon creation you will see 2 different scripts, ready to copy & paste. Copy them.
Go back to your WordPress backend and install the following Plugin: Head, Footer & Post Injections.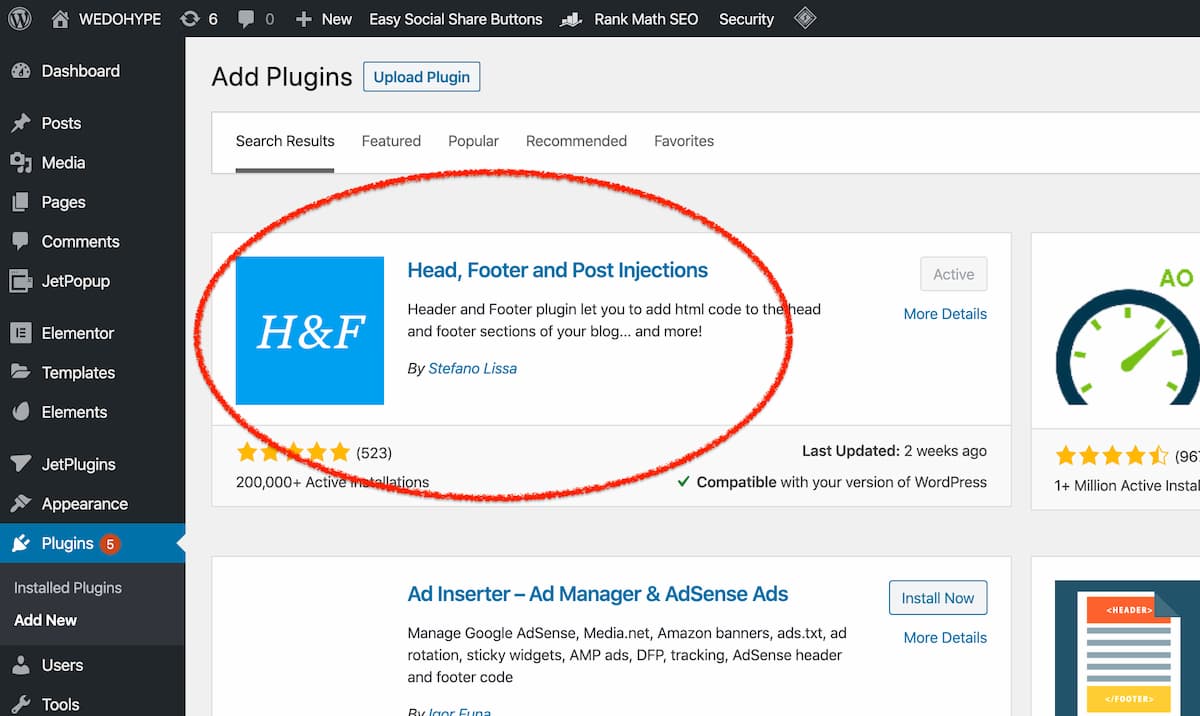 Upon activating it navigate to Settings > Header and Footer and paste the Head and Body GTM scripts you copied earlier as shown below (don't forget to paste it in the mobile field as well):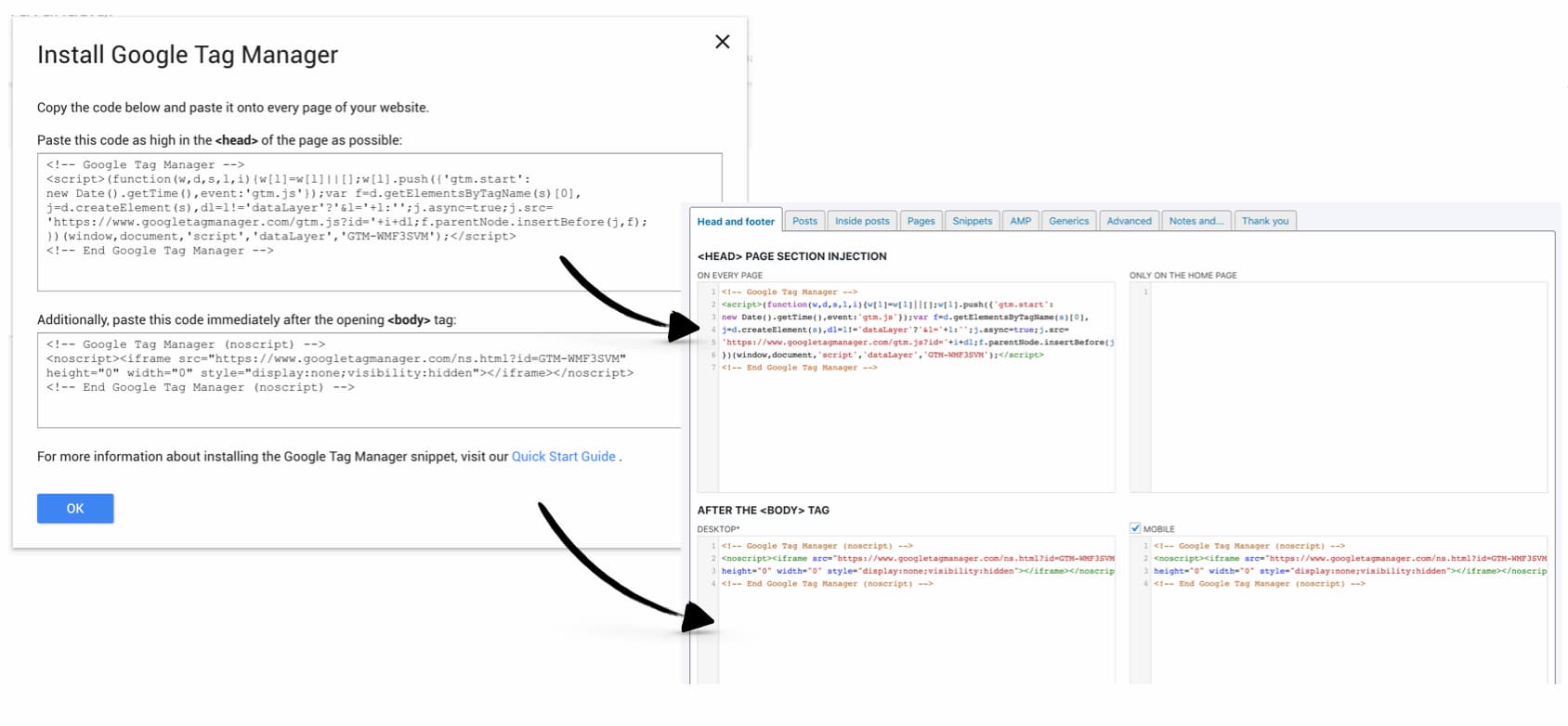 ✔️ Voila!
👉 Now you can begin installing scripts right into Google Tag Manager.
Begin by installing the Google Analytics snippet code.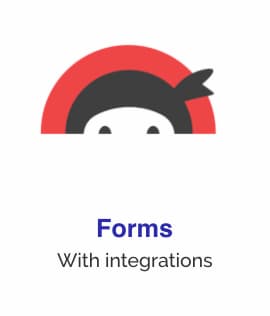 Ninja Forms is a WordPress plugin giving you the ability to create forms.
In inbound marketing, every lead matters!
So, we have to make sure we're capturing every email in our CRM in order to nurture that lead or follow-up.
Ninja Forms as opposed to the competition, makes our lives easier by providing the features below:
Saves all leads, meaning that every submission is stored within your database and you can easily export them.
Has lots of integrations with CRM or 3rd party apps (e.g. Mailchimp, Salesforce, Slack, Trello, Paypal etc.)
It's free. You pay only for the extensions.
It's easy to use and easier to customise it.
It's smart. You can create Conditional Logic or implement a Multi-Step form.
Do you need more?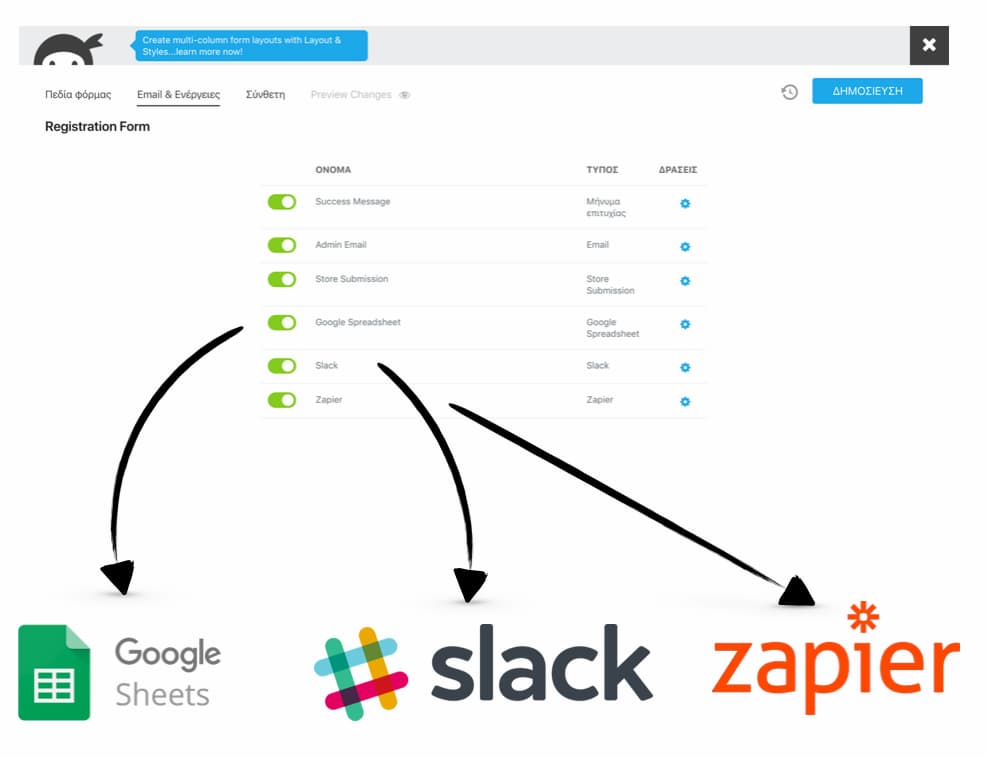 🤔 Q: What does Ninja Form does better than Contact Form 7 and Gravity Forms;
🔥 A: Integrations.

"What's that keyword research website with the edgy old man scoffing at you…ahh, I just can't remember."
You have no idea how many times I've heard that in different Facebook groups. Well, in case you missed bookmarking the site the first time, today is your lucky day. The website is answerthepublic.com, and it's a freaking goldmine!
Answer The Public, lets you find keyword data in a proportion that's tough to imagine. And since inbound marketing requires careful keyword selection to solve peoples' problems, you'd be amazed at how many ideas you get every time you use this tool.
We also used it to implement the content marketing plan for one of our clients!
This is really an underrated keyword research software, and it deserves more recognition.
And the best part? You can make a limited number of searches for FREE; the Pro plan, however, is $99/month.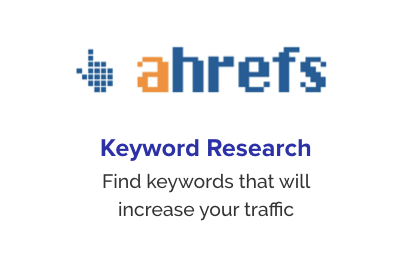 I don't think there's any marketer out there who doesn't use Ahrefs, and why shouldn't they? It is, after all, the most popular SEO tool on the planet! We use Ahrefs to accomplish a multitude of activities—from optimizing pages for more traffic to spying on competitor's links; you name it, we've done it.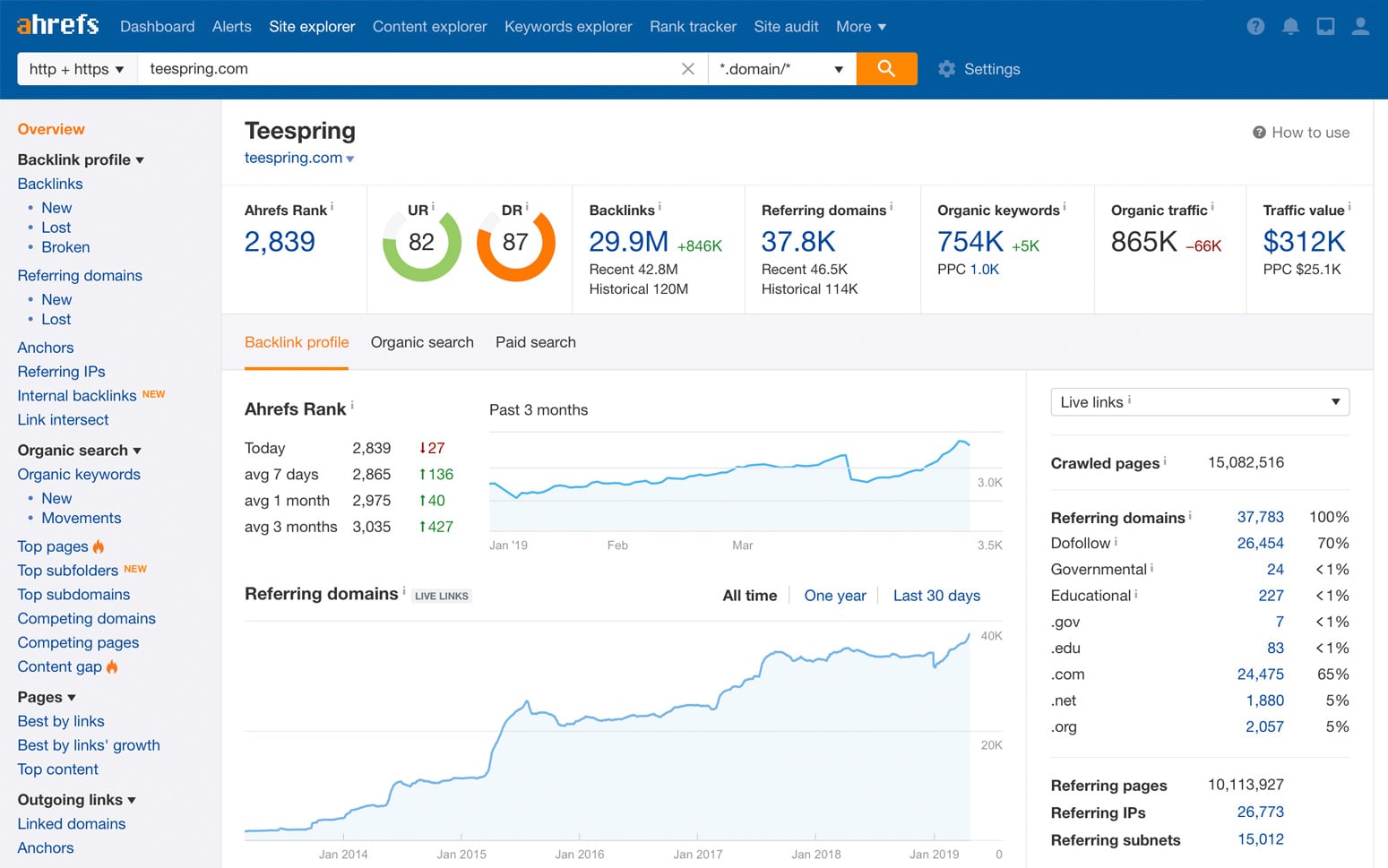 You can also use Ahrefs to monitor keyword rankings, find more keywords, discover hidden backlinks and backlinking opportunities. Basically, it is an all-in-one SEO tool that can help you identify what your competitors are doing and what it's going to take to outrank them.
Check out their 7-day trial for $7 or buy a subscription starting at $99/month.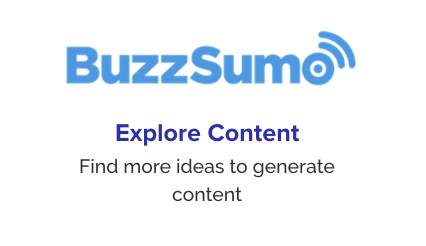 BuzzSumo is an advanced content marketing tool that can perform an array of tasks, using which you can truly boost your credibility.
It has many powerful features such as brand mentions monitoring and page analysis, but its USP is definitely content research! Using the research tool, you can learn how to one-up your competitors and write better content overall.
Social measurement and influencer identification are two underrated elements of this tool, which I expect will gain more relevance later on. BuzzSumo subscription starts at $99/month, and if you ask me, that's enough if you're a small company or a one-man operation.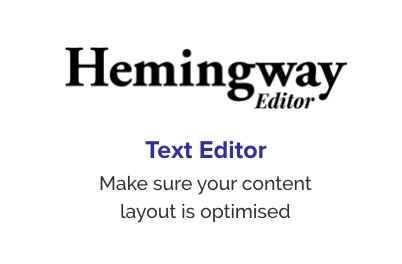 Now, this one's more for the writer than the marketer (but if you're both, then yay!).
Hemingway Editor is a tool that can train you on how to write simpler and better by segmenting text into different categories like—use of passive voice, hard to read sentences, and the number of adverbs.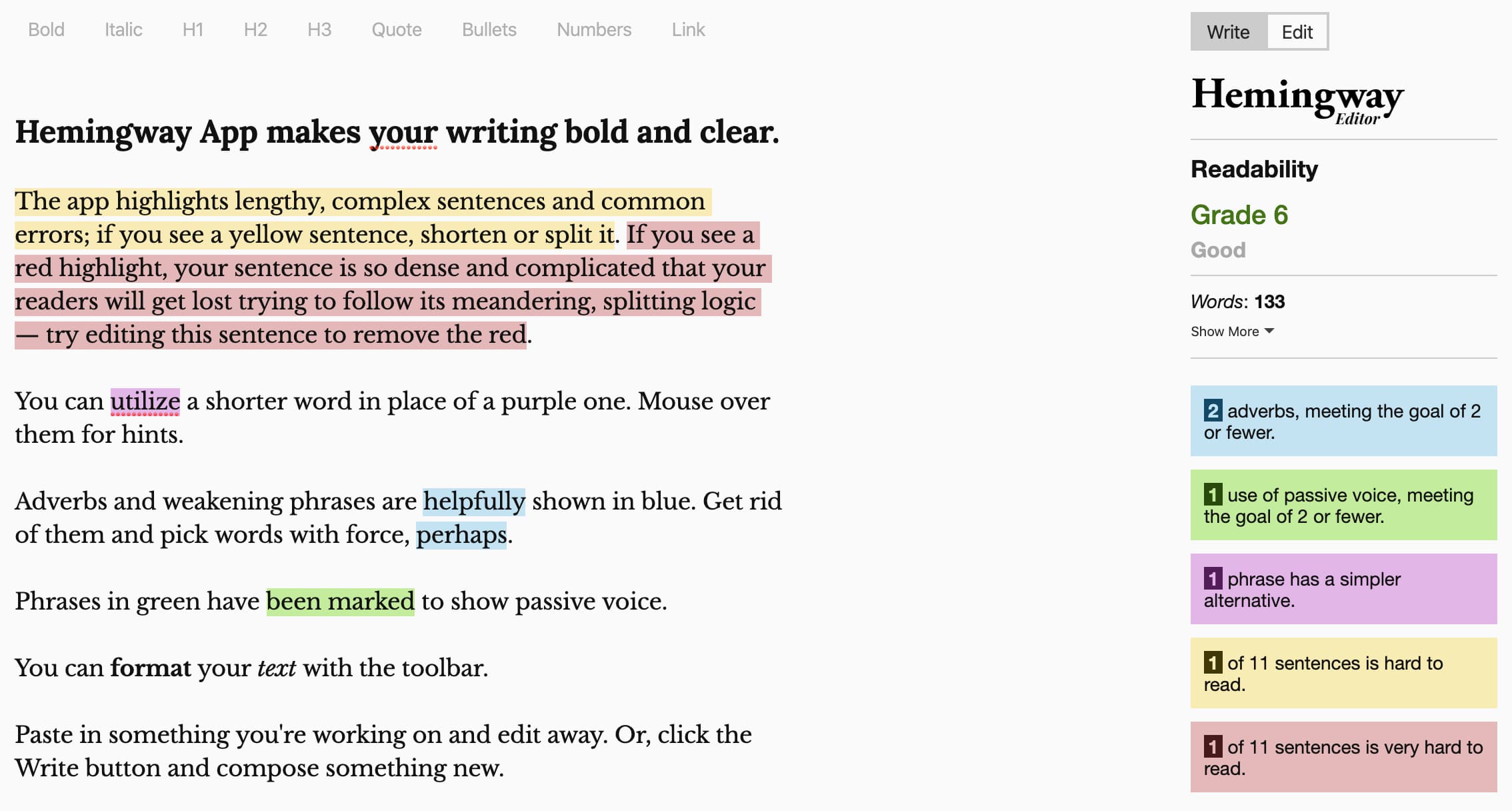 In the end, you're given a grade depending on the readability of your text.
Since a significant part of inbound content marketing involves creating content, I suggest making this tool a part of your daily arsenal. You'll be stunned to know how we tend to complicate our writing without even knowing.
Try it out; it's free.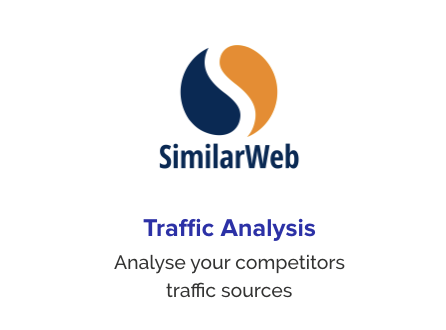 Want to steal your competitors' analytics?
No problem, Similarweb can do that and much more! It is one of the best tools you can use to get a close up on competitor websites and plan your future moves accordingly.

👉 You can get accurate information related to traffic, sources of traffic, top keywords, top pages, etc.
But the USP of this tool has to be the referral feature—this allows you to see which sites are sending your competitors lots of traffic. Similarweb offers a free trial and premium packages; you can learn more by visiting the website.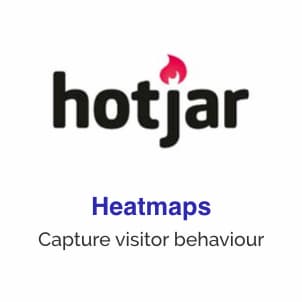 Wouldn't it be fantastic if you could see what exactly are your website visitors doing for as long as they're using it?
Well, with Hotjar, you can do exactly that and find out why a page or funnel might be working/not working. This user behavior analysis tool can help you identify which key areas that you might need to improve to make more sales or create engagement.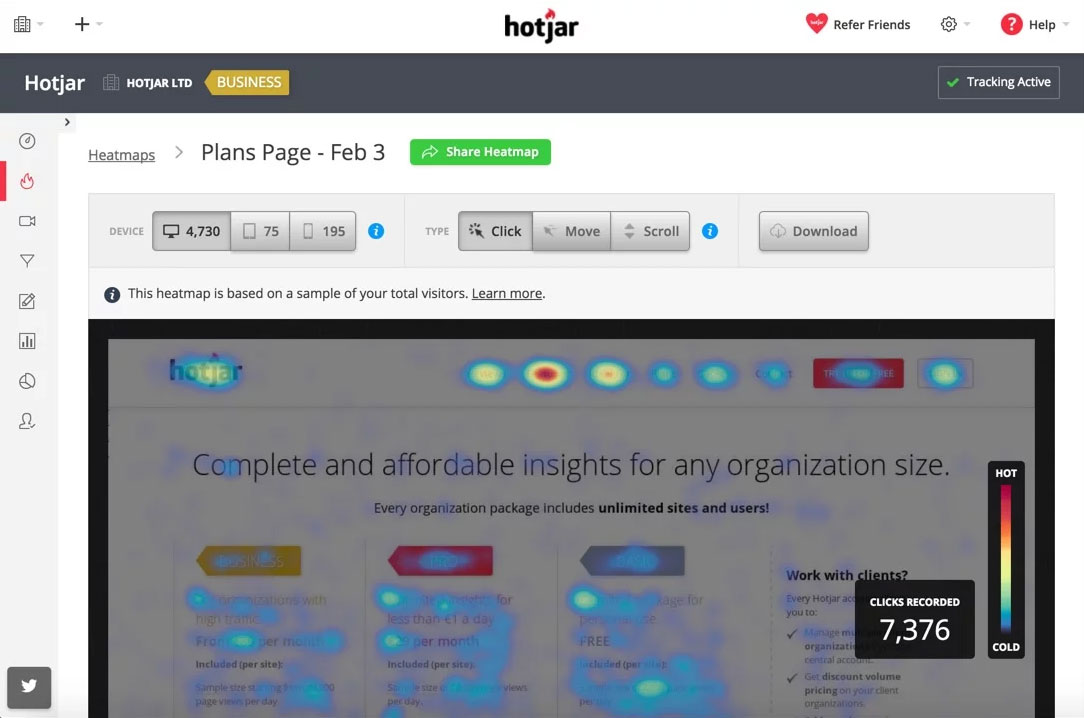 HotJar provides you the "big picture", a heatmap that includes:
Some more extra features are:
Screen Recordings: you can see video screen captures of your users.
Form Analytics: you can check exactly on which step your users abandoned you
Funnels: you can create your own funnel steps and measure their performance & analytics
Feedback/Surveys: invite your users to complete a survey
This way, you can improve the overall user experience (UX), making the appropriate changes and optimisations and increase your CRO. Better conversions > better sales.
Hotjar can be installed via Tag Manager as instructed above. After registering you'll have to copy/paste the snippet code in Tag Manager:
New Tag → Custom HTML
Paste the HotJar snippet code
Triggering: All Pages
Publish
Hotjar basic plan is free, but I suggest you get the premium as it starts at only $29/month.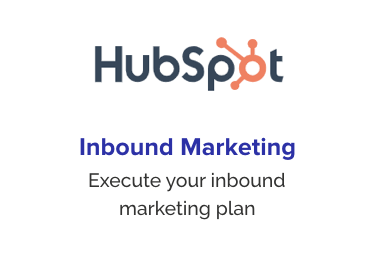 Why is HubSpot so further down on this list?
Well, it's because almost every marketer has heard of it, used it, or learned a lot from their free resources. When it comes to inbound marketing software, very few can match up to the functionalities and benefits that HubSpot provides.
This is an all-in-one suite that can enable one user to do the work of an entire team.
Emails, nurturing sequences, landing pages, lead magnets, funnels, and much more can be created and managed through a single platform.
Every feature of this tool works in harmony with another and gives you a complete B2B lead generation software. You can check out both free and premium versions to find out what would work.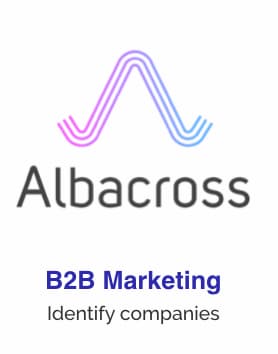 By using Albacross you can identify companies visiting your website.
Extremely useful tool for B2B companies that want to reach out to cold prospects.
What you get is a simple dashboard loader with leads, their company profile as well as their activity.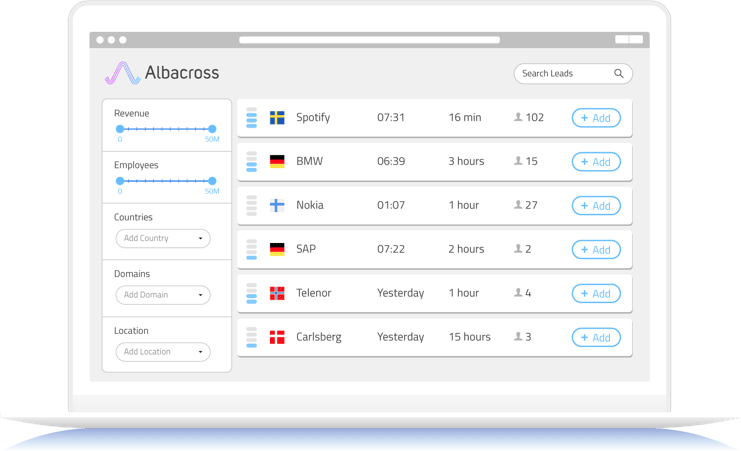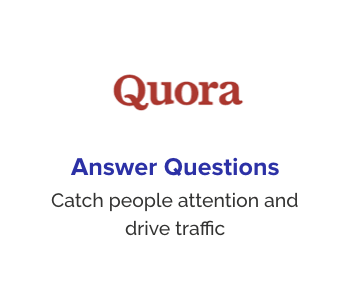 Much like Answer The Public, Quora can be used to find out new and unique things to write about.
And the best part of this popular Q&A forum is that you can post your answers on the platform itself to drive traffic back to your site.
But be warned though: don't write answers with the sole intention of redirecting traffic or else you'll be swiftly banned.
Your goal should be to write detailed, helpful answers that solve a user's problem (much like writing for websites). At the end of your answer, you may leave a backlink to your site page or post and ask the reader to check it out.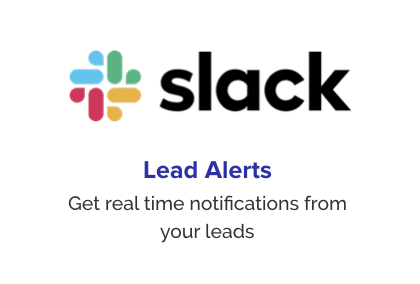 Slack is an instant messaging platform for businesses (and not only) with endless possibilities – for real.
But what has Slack to do with inbound marketing?
Its main use in our case is Monitoring. So we can:
Get real-time notifications for every interaction that occurs on our website (eg Ecommerce orders, Registrations, Subscriptions, Form Submissions)
Understand if everything is working correctly (eg if the website is down).
Understand the performance of an action (eg if the fitness form ultimately brings us customers)
Immediately follow-up to prospects
Some more examples of real use cases are:
Subscriptions (Webinars, Events, Academies)
Website Server Up / Down (check out UpTime Robot)
Business Inquiries
Audit Requests
Mobile App Downloads
Magazine Subscriptions
Leads
Where it all ends…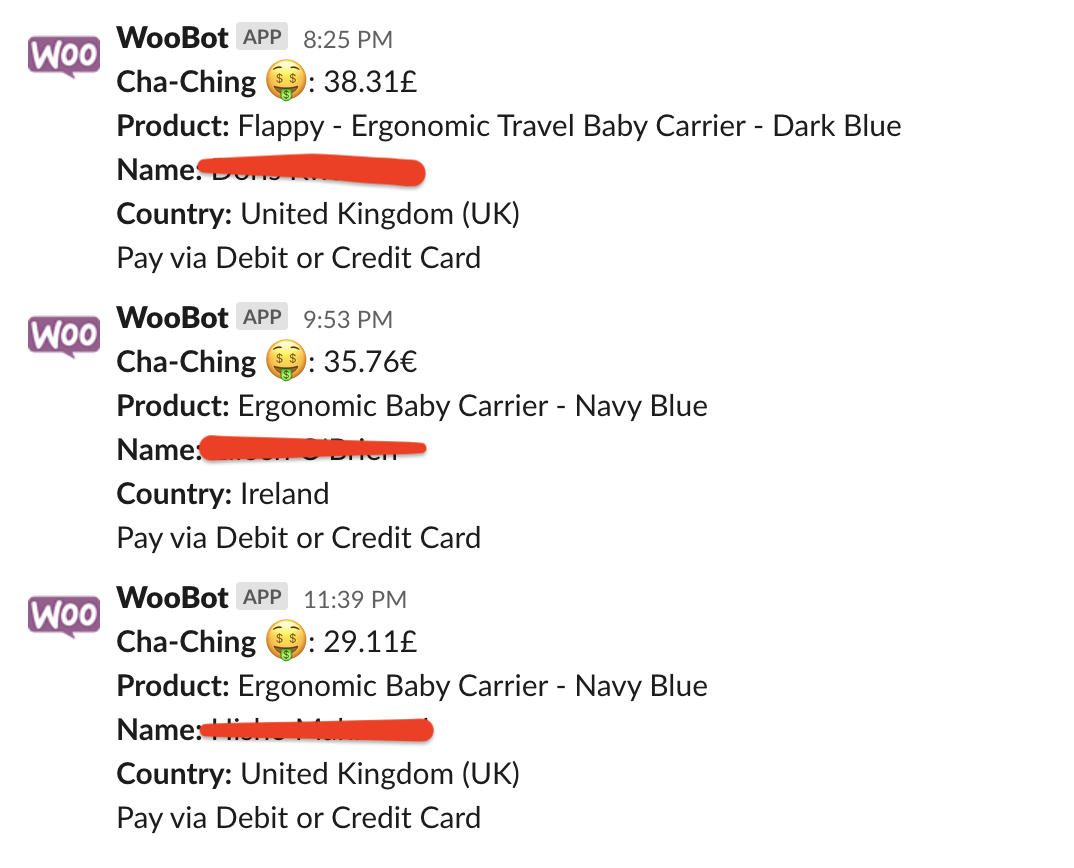 Final words
So, that's pretty much all I had to write about today. At WEDOHYPE, we use all the above inbound marketing tools daily to market ourselves and our clients; I think you'll love a few of these too if you gave them a fair chance.
Frankly, you don't need to use all of these to get results; as long as you master some of these tools, you'll be fine.
So, what did you think of my guide? Is there any tool you'd like me to try out? Let us know in the comments below.
Till next time!